THE ROAD TO NEW ZEALAND IS OPENING
Posted on 12th February 2022 by Russell Phillips
​
​
The team at Automotive Employment NZ Ltd invite you to attend a free webinar on Thursday 17th February at 7h00 NZ time.
​
​
Check your time zone!
Speakers
​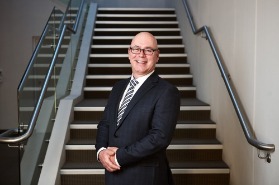 ​
Russell Phillips is New Zealand's most experienced motor industry Recruitment and HR specialist.
Initially founding New Zealand's first motor industry recruitment company in 1991, he remains the Owner/Director of New Zealand's leading Recruitment Company in this market segment to this day. Knowledge of both the New Zealand and Global Motor Industry talent pool is unsurpassed.
Having operated in this specialist niche for over 30 years Russell has connections across the entire national New Zealand network at every level. Some 2500 companies across the automotive, heavy equipment, road transport, materials handling, marine sectors count as clients of Automotive Employment NZ. Russell's exposure extends to both the retail and national distributor areas of industry at every level.
Russell is an expert on relocating skilled migrants from overseas and under his direction has moved over 3000 families to New Zealand.
​
Russell will also be available for questions and answers towards the end of the webinar.
​
​
​
​
Licensed Immigration Adviser License No

201900114

​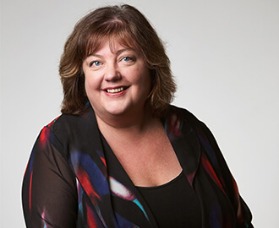 ​
Vanessa has been an integral part of Automotive Employment NZ Ltd since 2004 and is also our full time in-house licensed immigration adviser
​
​
Vanessa is a fully licensed immigration adviser authorised by the licensed immigration advisers authority to provide immigration advice. Vanessa not only holds the skills and experience required to provide immigration advice but she is New Zealand's only licensed immigration adviser that specialises in motor industry immigration.
​
Her depth of knowledge across all market sectors in the motor industry is clearly invaluable to skilled motor industry migrants.
Vanessa will answer questions from Automotive Employment NZ that specifically relate to the pandemic and staged opening of New Zealand's borders, changes to immigration policy and much more.
Vanessa will also be available for questions and answers towards the end of the webinar.
​
​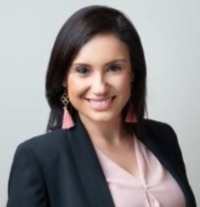 ​
Jo-Ann Robinson originally came to New Zealand after a lengthy tenure in the South African retail motor industry - the last 12 years with Honda South Africa's top franchise site.
She led the team to win the best dealership in South Africa 4 times and was top Sales Manager for South Africa in 2015, 2016, 2017, and 2018.
With overall involvement in every aspect of dealer operations, Jo-Ann and her family migrated to New Zealand for a better life. During this journey, Jo-Ann learnt all the subtleties of migration and is consequently well equipped to assist in issues relating to employment as they pertain to immigration alongside Automotive Employment NZ's Licensed Immigration Adviser, Vanessa Godbaz.
Quickly establishing herself as a top automotive recruiter Jo Ann was then promoted to the Recruitment Managers role for JOBCORP NZ Ltd which is the parent company for Automotive Employment NZ and Property Employment NZ. She is now overseeing forecasted growth in both divisions.
Jo-Ann is powerfully connected nationally in both the New Zealand and South African motor industries and possesses expert knowledge leading our team of recruiters.
Jo-Ann will also be available for questions and answers towards the end of the webinar.
​
​