Automotive Employment NZ Launch Massive Website Upgrade Ltd fully upgraded and rebuilt website now live.
Posted on 20th May 2019 by Russell Philips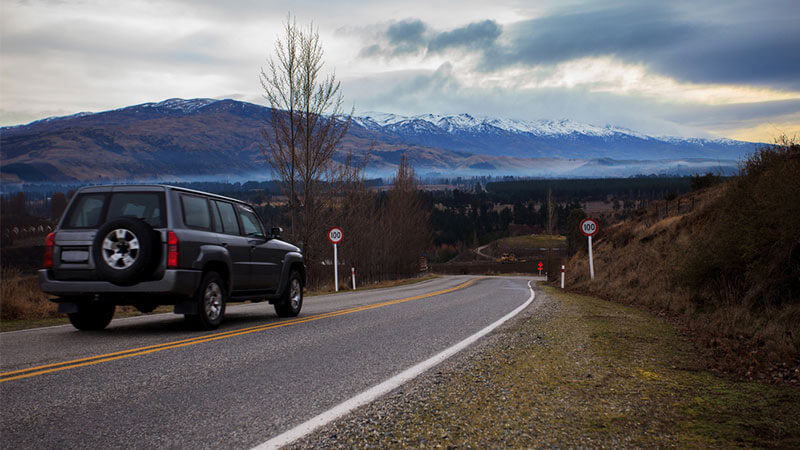 Launch release
Its official the new website is now live. The past 24 months has seen one of the biggest projects undertaken by Automotive Employment NZ. Recognising housing pressure could only impact Government policy on Immigration Automotive Employment NZ set to develop our business to deal with what we perceived will amount to change.
The changes commenced with the implementation of a new applicant tracking system. Next were additional technology advances including client portals, a fully digitised recruitment process, candidate marketing initiatives and finally the Automotive Employment NZ website.
While we have sought to keep some of the look and feel of the old website, every single page has been rebuilt. Some 60 or 70 pages are viable to job seekers but there are some 150 pages behind the site demonstrating just how big this project has been behind the scenes.
We are particularly proud of the Job board which has vastly improved features from the old site. The Job Board now allows candidates to track what applications they have made, register with the site and upload resumes, register for Job alerts and much more.
The Employer services section can be navigated from the home page. Im sure there will be a few job seekers taking a quick look at what we see as 2019s current remuneration estimates but please take into account the wide variety of variances such as you skills and abilities locations, qualifications etc
Our list a job function is improved making it easier for employers to list vacancies and executives should also note we have advanced tips for preparing for management job interviews. There is also a section for interview tips for general job seekers and many of these tips can not be found elsewhere. The same could be said about the skype interview tips
New appointment of licensed immigration adviser
As part of our strategic changes Automotive Employment NZ have now appointed our own licensed Immigration Adviser. This will prove a massive advantage to migrants given proposed Immigration changes due from August of this year. View . Consultation on a new approach to employer assisted work visas and regional workforce planning. This is essential reading for New Zealand employer and those seeking to migrate to New Zealand. Contact Vanessa if you need further advice. Vanessa tells us one of the best things employers can do right now is to become accredited if you are not already.
One of the more interesting pages we are immensely proud of is the Virtual Tour of New Zealand. For those in the motor industry it is not just the best pictorial tour of New Zealand we can find on the web, it also identifies the economic drivers for each region that are specific to the motor industry. If you are looking for motivation to move to New Zealand or to move within New Zealand this is a great place to start.
A big push has taken place to increase our presence with New Zealand employees and employers while also positioning ourselves to better assist offshore job seekers who may soon find their applications have increased complexity. Automotive Employment NZs licensed Immigration Adviser Vanessa Godbaz and Director Russell Phillips worked with, The Motor Trade Association, Motor Industry Association and Vehicle Importers Association on submissions that hopefully may benefits New Zealand employers and those skilled migrants seeking to relocate; each party lodging submissions as we understand it. We also have been working on assisting the Recruitment and Consulting Services Association on their submissions. Immigration NZ will have received potentially hundreds of submissions urging the Government to moderate proposals. Following is the Ministers notification on consultations which outline the proposal. Consultation on a new approach to employer assisted work visas and regional workforce planning.
A massive push to provide additional support to our migrants is included in the new website. This includes the types of Visas we process and much more.
If this is not enough we have now put our news section on steroids and will endeavour to bring topical news to Automotive and Motor industry Job seekers both here in NZ and internationally.
Other Changes.
Aside from a brand-new applicant tracking system, fully digitised processes, client portal's, fully rebuilt website, new candidate marketing initiatives so much more has changed behind the scenes. We have also appointed Rachael Stephens to the consulting team, and she is off to a spectacular start. There can be no doubt Automotive Employment NZ is moving forward with bold new strategies. Job seekers and employers will quickly start to recognise these moves represent an entirely new way of proactive business strategy.
It does not end there. Automotive Employment NZ will soon announce an additional appointment to our team, we can not wait. The team representing you we believe will prove the strongest assembled in 28 years.
The Automotive Employment NZ premises has also been given a complete makeover. Our entire building repainted, the grand atrium entrance completely redecorated, totally new signage. Crisp clean reception area and new lighting.
We cant wait for you all to experience Automotive Employment NZ's biggest leap forward in the 28 years I have been involved in Directing a Motor Industry Recruitment company.
Regards Russell Phillips
Director