2015 the Year of Records for New Vehicle Registrations
Posted on 19th January 2016 by Russell Phillips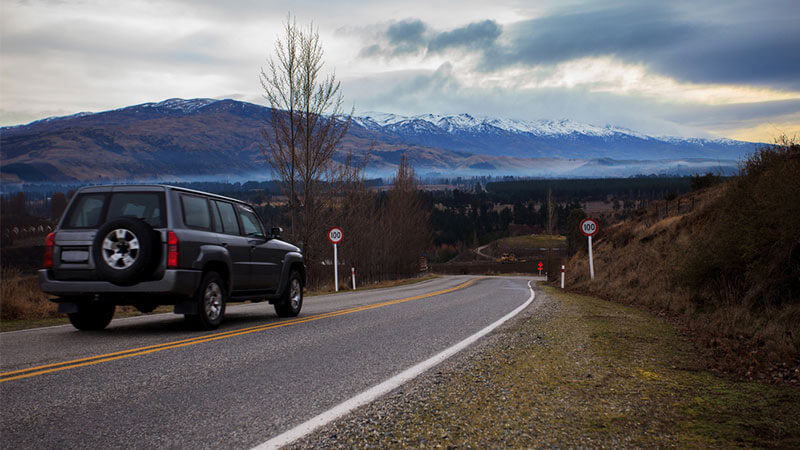 Final registration data for 2015 is in and it confirms a strong finish to the end of a record year for new vehicle sales, with 134,041 registrations during the year, an increase of 6,862 vehicles (5.4%)over 2014. It is the highest ever level of new vehicle registrations in NewZealand's history and the first time new registrations have broken through the 130,000 barriers", said Mr David Crawford, Chief Executive Officer of the Motor Industry Association.

Commercial registrations of 39,077 units built on previous strong years in 2013 and 2014, to again set a new annual record up 2,415 (6.6%) on 2014. Passenger vehicle registrations of 94,964 units were up 4,447 units (4.9%) in 2014.

For the full year, Toyota topped the market for the 28thth consecutive year in a row with combined total registrations of 26,330 vehicles. Other placings include:


Top 5 Marques

Marque
Sales
Market Share
Toyota
26,330
20%
Holden
14,001
10%
Ford
13,808
10%
Mazda
10,078
8%
Hyundai
8,329
6%


The Ford Ranger was not only the best commercial vehicle with 17% market share for 2015, but it was also the top selling model overall, the first time a commercial vehicle has outsold a passenger model, with 6,818 vehicles registered during 2015. The top three models for the year were:


Top 5 Models

Model
Sales
Market Share
Ford Ranger
6,818
5%
Toyota Corolla
6,520
5%
Toyota Hilux
5,623
4%

The top three passenger vehicle models were:


Top 3 Passenger Models

Model
Sales
Market Share
Toyota Corolla
6,514
7%
Toyota Rav4
3,519
4%
Holden Commodore
2,710
3%
The top three commercial models for the year were:


Top 3 Commercial Models

Model
Sales
Market Share
Ford Ranger
6,818
17%
Toyota Hilux
5,623
14%
Holden Colorado
3,586
9%
In the luxury car segment Mercedes regained first place followed by BMW and Audi:


Top 3 Luxury Marques

Marque
Sales
Market Share
Mercedes-Benz
2,095
2%
BMW
1,952
2%
Audi
1,765
2%
Turning to the month of December, commercial vehicle registrations of 3136 units were 339 (12%) ahead of December 2014, again setting a record for the highest number of commercial vehicles sold in the month of December. Ford led the commercial market with 659 registrations (21%) followed by Toyota with 620 units (20%). The Ford Ranger was the top selling commercial model with 608 units (19%) followed by the Toyota Hilux with 419 units (13%) and Holden Colorado in third with 313 units (10%).

December passenger car registrations of 7,109 units were the highest monthly total since 1976. Toyota dominated the market taking 23% market share (1,608 units) followed by Holden with 11% (758 units) and Mazda with 8% market share (587 units).

​SUVs continue to dominate the New Zealand market accounting for just over one out of every three sales (34% of the market) with a total of 45,376 registrations during 2015.

"2015 will likely be remembered as the year in which the NZ new vehicle registrations soared while the NZ economy showed weaker growth in the face of several unfavourable economic indicators at home and abroad. The breadth of new models with increased performance and comfort features, combined with competitive prices and a high level of choice makes New Zealand one of the most competitive new car markets anywhere in the world. It has never been a better time to buy a new vehicle" said Mr Crawford.